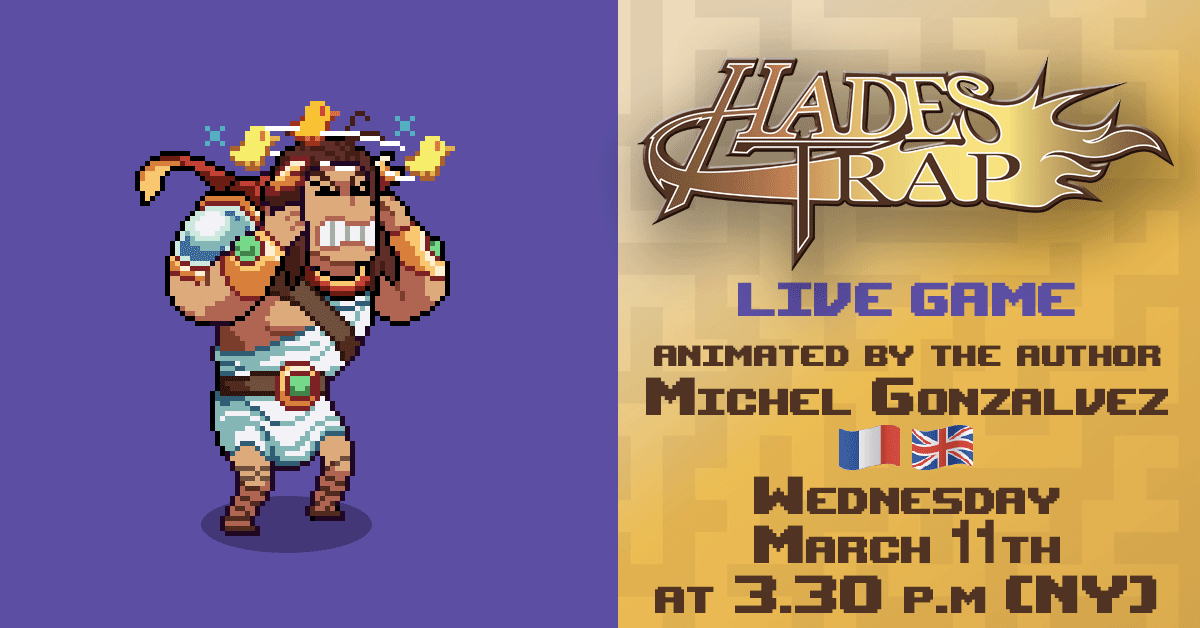 Next English Live show of Hades Trap (NY)
The live show of the March 4th is still there :
You are journalists and you won't be able to attend the live show? 🙁
Go to the presentation webpage or download the media pack here with all the details.
And don't hesitate to contact us, if you have any questions !
Until the March 15th 2020

Prochain live d'Hadès Trap en Français
La partie live du 4 Mars est encore visible ici :
Vous êtes journalistes et vous ne pourrez pas assister au live ? 🙁
Rendez-vous sur la page de présentation ou bien téléchargez le DP ici avec tous les détails.
Et surtout n'hésitez pas à nous contacter, si vous avez des questions !
Jusqu'au 15 mars 2020